What Is Chicago-Style Popcorn?
Chicago-style popcorn, also known as cheesy caramel popcorn, can be found in grocery stores, ballparks, and online. It's a festive and tasty treat perfect for parties, ballgames, holidays and movies. But how did this snack originate? Chicago-style popcorn was first referred to as "Garrett's Mix" and was actually invented by fans of a popular Chicago popcorn company, Garrett's Popcorn.
Garrett's Popcorn was a gourmet popcorn store located in downtown Chicago, and first opened in 1949. The Garrett family had moved to Chicago from Milwaukee, and after opening their first location in the Loop on Madison and State, were pleased to find that their store was immediately a hit. Garret's Mix however, didn't make it on the menu until a few decades later. Fans of the company began coming in and requesting three separate bags- one of CaramelCrisp, one of Cheesecorn, and then a third, empty bag. The workers at Garrett's would then watch as the customers would shake and mix the two flavors together, creating a sweet and salty combination.
In 1977, the company decided to make this trend a part of their company, placing it on their menu. This choice as a success, and quickly became a staple of Chicago, like the Chicago-style hot dog and Italian Beed sandwich. Locals and out-of-towners would crowd the doors, ready to snack on the warm, freshly popped Chicago-style mix.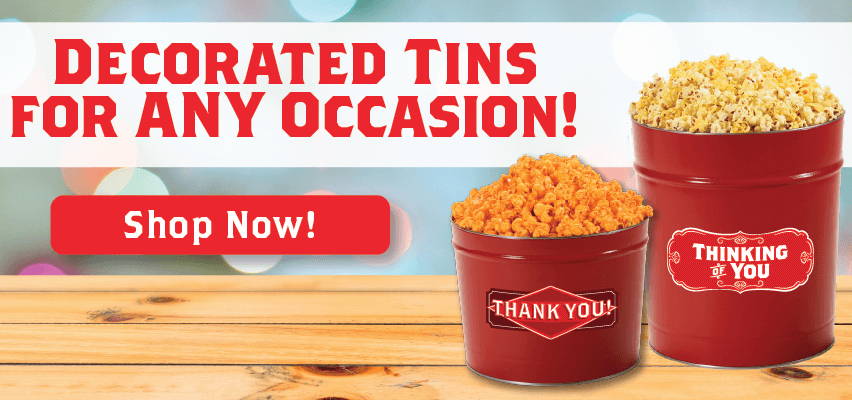 Since then, Garrett Popcorn has opened up many different locations, and other popcorn companies have taken up the treat as well. Now, Chicago-style popcorn can be enjoyed by those all over the world and can be gifted at parties and special occasions. Its savory cheese flavor mixed with sweet caramel will satisfy your taste buds and have you craving more! Soothe your hunger with a bag of America's Favorite Gourmet Popcorn today! We offer both caramel and cheese corn flavors, as well as a variety of other options. Try Chicago-Style popcorn today, or better yet, design your own mix! A bag of our dark chocolate caramel could make a splash with cheese corn- letting you create the next big trend!
---