Wine and popcorn are one of our favorite food and drink pairing because they complement each other so well and are perfect for any occasion. Cheese flavored popcorn and red wine make for a delicious and classic pairing but with so many amazing popcorn and wine flavors – the parring possibilities are endless. From a restful movie night at home to a dinner party with friends, wine and popcorn are a must have.
However, we know some nights the best parring is whatever wine you have on the rack and whatever popcorn you have on the shelf. But if you are feeling a little fancier, here are some of our favorite sweet and savory popcorn and wine parings that complement each other perfectly.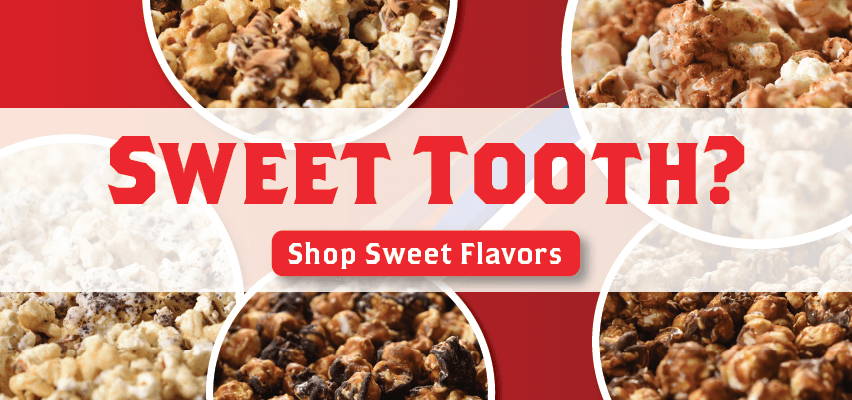 Cabernet Sauvignon:
Cabernet Sauvignons are known for its full and rich taste. Including notes of dark fruits and woodsy flavors.
Cheddar popcorn is the all-time perfect pairing for a cabernet sauvignon because few things in life pair as well as these two. Cabernet sauvignon and cheddar are meant for each other. These two pair well because cheddar balances out the richness of a cabernet sauvignon without getting lost in it. We suggest our Congressional Cheddar Popcorn with your next glass of cabernet sauvignon!
When you are looking to treat yourself with something truly delicious, what could be better than red wine and dark chocolate? Dark chocolate popcorn pairs well with a cabernet sauvignon because the silky texture and taste of dark chocolate popcorn enhances the rich flavor of the wine without being overwhelmed by the sauvignon's bold taste. We suggest pairing our Dark Chocolate-Drizzle K Street Kettle Korn with a glass of cabernet sauvignon.
Pinot Noir:
Pinot Noirs are a light bodied wine with a savory depth, full of earthy and fruity notes.
A light salt and pepper popcorn pairs well with a pinot noir because the light and refined savory taste of sea salt and pepper complements the complexity of a pinot noir without being overpowered by the pinot. We suggest our Smithsonian Salt & Pepper Popcorn.
If you prefer something on the sweet side, dark chocolate and caramel is the perfect pinot noir pairing for your sweet tooth. The delicious mix of dark chocolate and caramel bring out the refreshing and bright fruit notes in a pinot noir that refresh the palate after each sip. We suggest our Dark Chocolate-Drizzled Capitol Carmel Popcorn to pair with this delicious wine.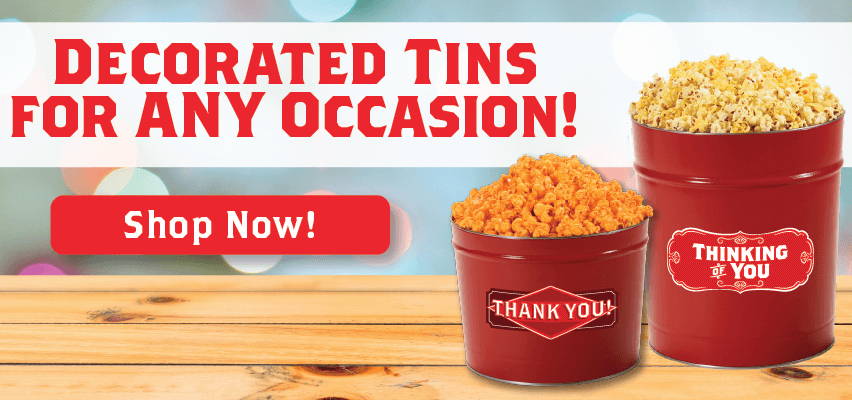 Sauvignon Blanc:
Sauvignon Blanc has a zippy and flowery flavor profile and can range from zestier to floral depending on how ripe the grapes were when the wine was made.
The flavors that pair best with a sauvignon blanc are tangy savory flavors. A buffalo style popcorn is the perfect wine and popcorn pairing for a sauvignon blanc because the tangy flavor of buffalo compliments the refreshing complexity of a blanc. We suggest a bowl of our Blitzer's Blazin' Buffalo Popcorn to pair with a glass of refreshing sauvignon blanc.
A sweet popcorn such as a velvety maple popcorn is an ideal sweet tooth pairing for a sauvignon blanc. The maple glazed popcorn has a sweet, but not overwhelming sweet, flavor that plays nice with the zesty flavor profile of a sauvignon blanc. When you are winding down with a chilled glass of sauvignon blanc, we suggest our Mount Vernon Maple Glaze Popcorn!
Chardonnay:
Chardonnay is a dry, medium- to full-bodied wine with delicious and delicate notes of acidity.
When it comes to savory flavors, chardonnay has always paired best with rich seafood meals. A savory popcorn coated in a perfect blend of spices pairs well with chardonnay. The spice and herb coated popcorn creates a mouthful of flavor and the glass of chardonnay creates a refreshing backdrop for the flavors to mingle without one flavor overpowering the other. For a chardonnay, we suggest pairing it with our Beltway Old Bay Popcorn.
Caramel popcorn is a sweet popcorn that you can never go wrong with. Caramel popcorn is a decadent chardonnay pairing that creates a rich but refreshing flavor profile after each handful and sip. These two flavors chase each other in a complementary dance of sweet and fruity delight. With a glass of chardonnay, we suggest pairing it with our Capitol Caramel Popcorn.
Wine and popcorn have long since been the key ingredients to a relaxing night at home watching a movie. What wine you pair with your popcorn depends on your personal flavor preferences and you cannot go wrong with how you pair them up – they are both perfect regardless.