Why Does Popcorn Go Stale?
Have you ever met someone who doesn't like popcorn? Yeah – we haven't either. Popcorn is the perfect snack if you are craving something sweet like a Caramel Apple, savory like Spicy Buffalo, or salty like our Smithsonian Salt and Pepper popcorn flavor. No matter what causes your tastebuds to drool, there is a flavor for everyone – but like all great things in life, the good things must come to an end and our popcorn becomes stale (cue the sad violin!)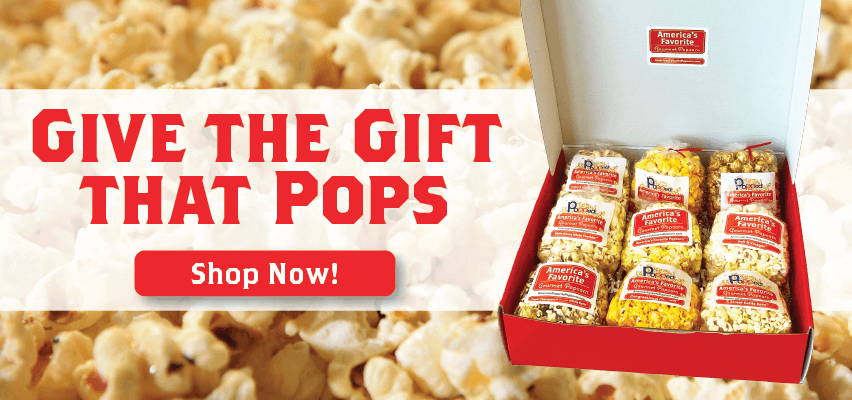 How do you keep the popcorn from going stale?
Do you love to eat popcorn for movie nights, game days, and every moment of every day and hate when the popcorn goes stale in just a few hours? Fortunately, we have some life hack tips for keeping your popcorn from going stale. A great way to keep your beloved popcorn from going stale is by putting it in an airtight container inside a freezer. Yeah, we said it – FREEZER! Surprisingly, popcorn cannot freeze. When popcorn is tightly stored inside a freezer, the popcorn kernels rather lock in proper moisture levels instead of freezing. By using this method, your popcorn can stay fresh for over three months which is great if you don't plan on devouring it in the first two weeks!
Another option for keeping your popcorn from going stale (if you DO plan on devouring it in the first two weeks) is sealing the popcorn in an airtight container at room temperature and away from dark spaces. A popcorn's "pop" is dependent on the moisture kept within each kernel. Too much moisture and the popcorn will be chewy. Too little moisture and the kernel will not pop. Storing your freshly popped popcorn in an airtight container? - the moisture will be juuuust right.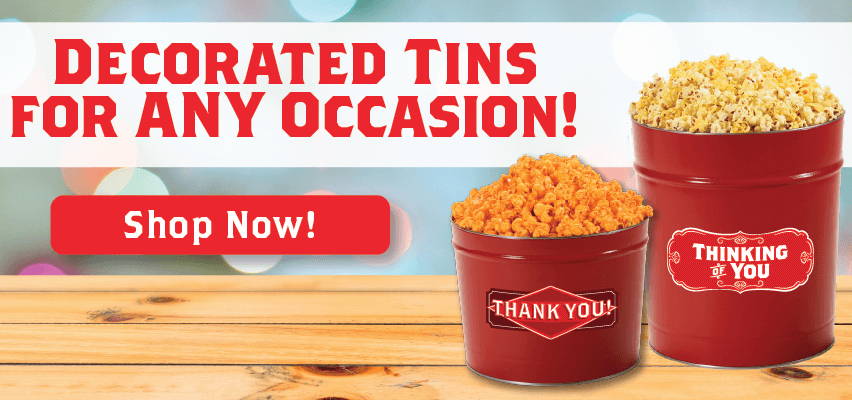 How to keep gourmet popcorn fresh.
There is nothing better than a handful of delicious Gourmet Popcorn to start your day and there is nothing worse than your favorite gourmet flavor going stale to end your day. Instead of trying to consume a gallon of Sweetie Strawberry Popcorn before the treat goes stale, here are some tips for keeping your gourmet popcorn fresh:
Store in a shaded area – With gourmet popcorn, the flavors typically come with a lot of toppings, drizzles, and fun goodies on the popcorn. If the popcorn is left in the sun, the gourmet goodies may melt and cause your popcorn to stick to the inside of the container and ruin the flavor or "freshness" of the gourmet snack.
Store the popcorn at room temperature – Storing your gourmet popcorn in hot or cold areas can ruin the freshness of your popcorn quickly. When you store popcorn in direct heat or dark cold areas, the popcorn will become stale much faster.
Store in an airtight container - After munching away your Dill-icious Dill Pickle Popcorn, ensure the ideal moisture level inside the popped popcorn stays contained by storing the popcorn at room temperature inside an airtight container. This way the moisture content in each piece of popcorn will be contained allowing for longer life and more snacks for you to look forward to every day!
No matter if you are a Kettle Korn connoisseur or a Pumpkin Spice fanatic, you won't have to worry about your gourmet popcorn going stale anymore! Your only concern should be which flavor will you want to munch away next time.
---